Fully Accredited Animal (predominantly cats & dogs) First Aid Course
Fully Accredited Animal (predominantly cats & dogs) First Aid Course
---
£50
£50
---
Wed, 28th Aug 2019
9:30 AM – 2:00 PM
---
Location
Fully Accredited Animal (predominantly cats & dogs) First Aid Course Gillingham Golf Club Woodlands Road Gillingham
---
Event Details
The course is accredited by CPD UK (offering 3 hours CPD) and AMTRA (offering 14 points).
Cost per person: £50 inc VAT + light refreshments.
In a relaxed environment in groups of a maximum of 12 people you will learn how to deal with a wide variety of scenarios that can affect animals within your care.
The course includes:
Collapse and CPCR.
Near drownings.
Choking.
Seizures.
Wounds and Bleeding.
Heat Stroke.
Dog Fights.
Road Traffic Accidents.
Intoxications.
Bites and stings.
Electrocution and burns.
What you can do to be prepared.
During the course you will learn how to safely transport an injured animal, what you can do to be prepared, how to perform CPCR, you will have an opportunity to practice applying bandages and how to recognise when something is wrong.
There will be the opportunity to purchase first aid kits that have been put together with the pet owner in mind and everyone will receive a certificate of attendance.I am an experienced veterinary nurse with a certificate in emergency and critical care and will bring my experience and knowledge to the course which everyone can benefit from. The sessions are usually a mixed bunch of people where all of us has something to contribute to discussions and we are able to learn from each other.If you would like to book a place on the course you can:Book a ticket through Eventbrite.
For more information you can contact me via:
Phone: 07395 834735
E-mail: [email protected]
Message via Facebook: (Facebook page: Pet Owners First Aid).
Terms and Conditions• Course Materials and Copyright: The cost of the session includes all materials supplied during the session. "pet owners first aid" is the owner of all course materials with the exception of materials clearly published by third parties. 'Pet owners first aid' materials may only be used by the person attending the course for their personal use.
• Liability: All training and advice given by 'Pet owners first aid' is done by following guidelines provided by the appropriate councils. Information given by 'Pet owners first aid' is to the best of our knowledge and up to date. 'Pet owners first aid' cannot accept any responsibility for misinterpretation of the advice given. Any advice given by 'Pet owners first aid' is not to be used as a substitute for veterinary advice or treatment, should your pet or an animal within your care become unwell a veterinary consultation must be sought. The aim of "Pet Owners First Aid" course contents is to enable pet owners or carers to administer first aid in the time period between an injury or illness occurring and the arrival at a veterinary surgery. 'Pet owners first aid' is not responsible or liable for any diagnosis made or actions taken by a user based on this information.
• Attendance: If you do not attend a course, and have not previously informed us, the full course fee remains payable.
• Time Keeping: If you arrive late for a course, or are absent from any session, we reserve the right to refuse to accept you for training if we feel you will gain insufficient knowledge or skill in the time remaining. In all such cases, the full course fee remains payable.
• Cancellation: Occasionally Pet Owners First Aid may need to cancel or change a course due to inadequate attendees "Pet owners first aid" reserves the right to cancel the dates or alter services, but will endeavour to give as much notice as possible. In the event of a cancellation "Pet Owners First Aid" will try and transfer the booking to the next mutually convenient date unless the client states otherwise. If the booking is cancelled by the client the following fees will be payable.
Notice Refund
More than 14 days 100%
7 – 14 days 50%
Less than 7 days No refund
• Payment: should be made at least 2 weeks in advance of the course. Bookings are not confirmed until payment has been received.
• Fees: Course fees include tuition, course materials (handbook and/or resource files) and certification fees, where applicable. Liquid refreshments at break times are also included. All other costs such as travel, car parking fees and accommodation where needed etc are payable by the student.
·To conform with Health & Safety Executive requirements for Statutory Certificates, attendance at all sessions is mandatory.
• Responsibility: It is the student's responsibility to ensure that the course is suitable for their requirements. "Pet Owners First Aid" are happy to offer advice but accept no liability in the event that the content of the course does not meet individual requirements.
• "Pet Owners First Aid" reserve the right to decline applications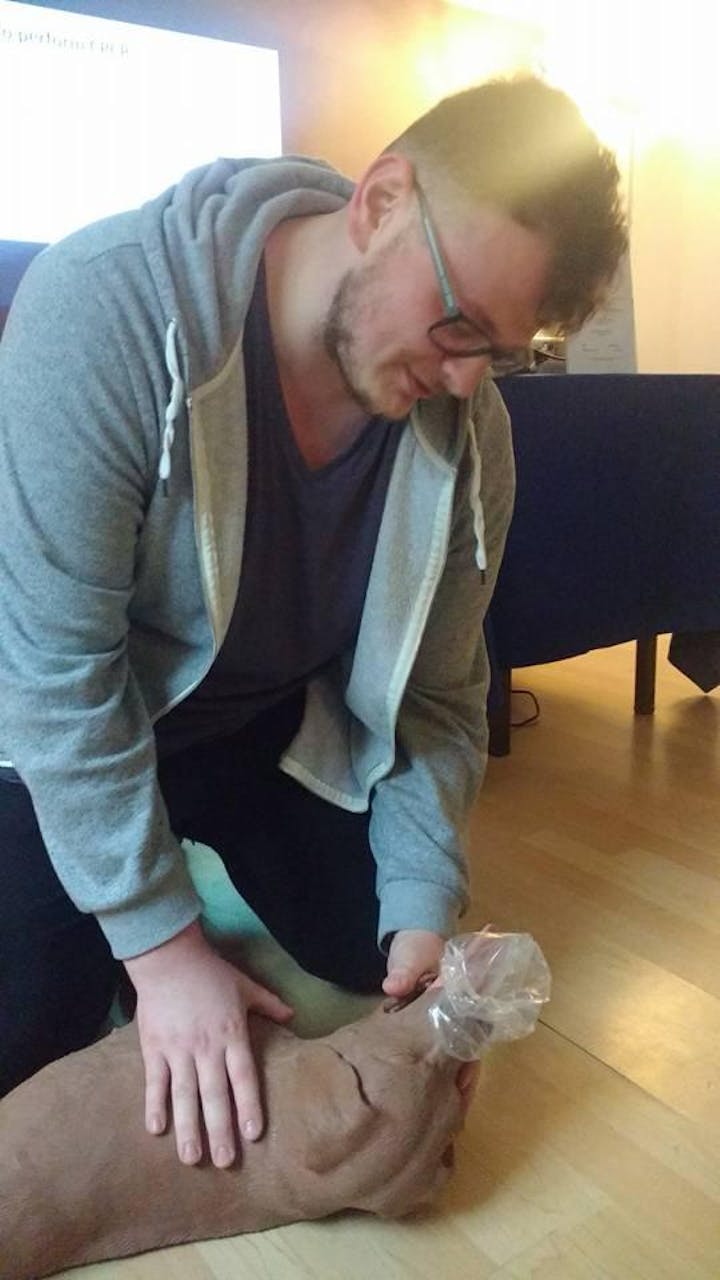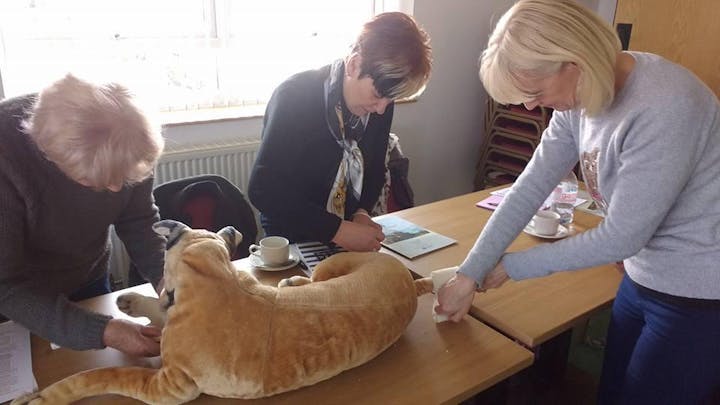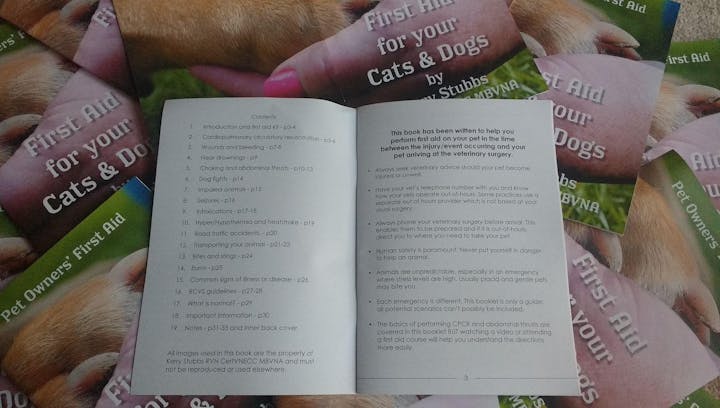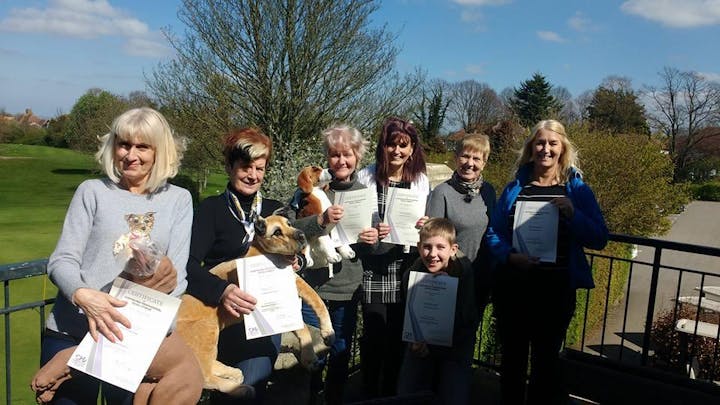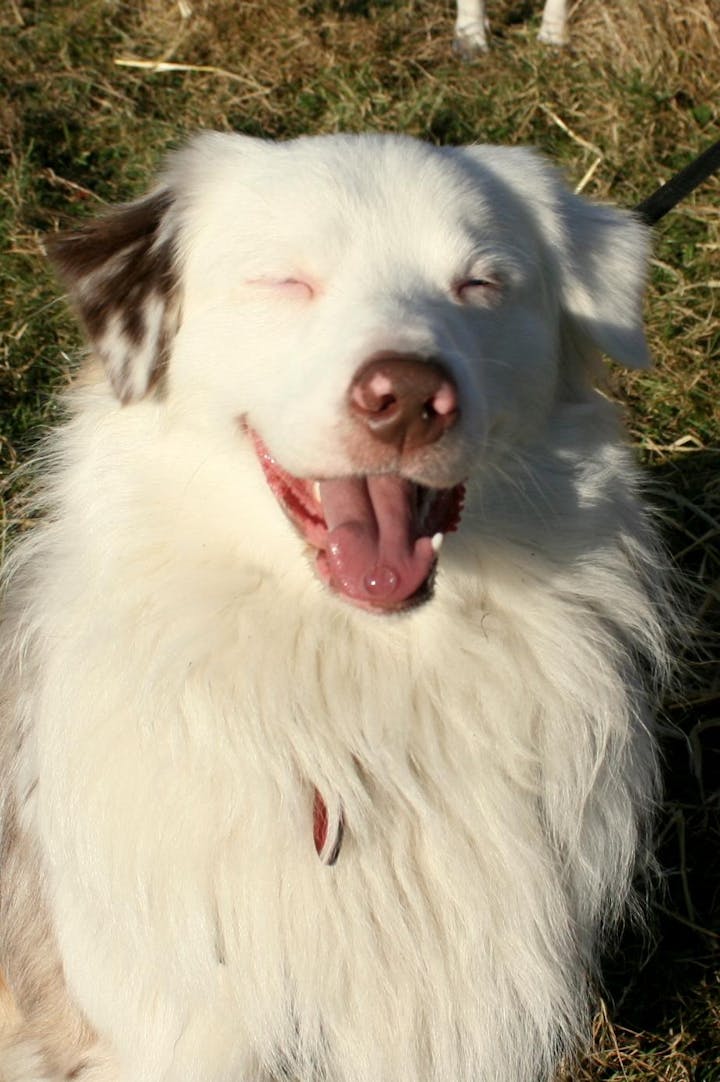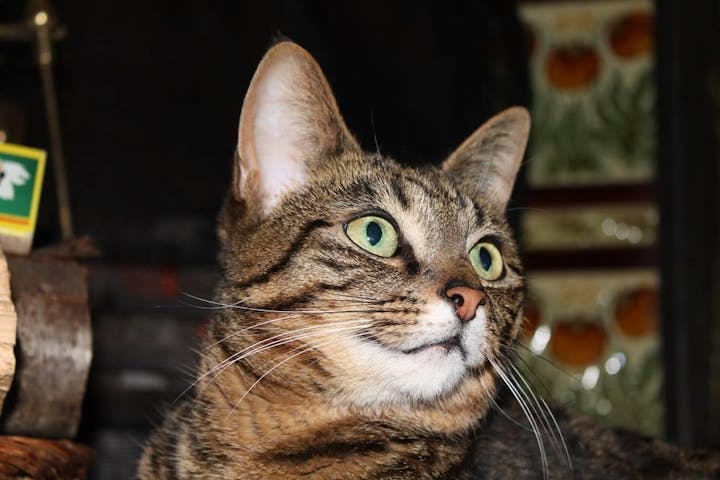 Disclaimer:
The information on the certain events on this page is provided for general guidance only. The execution of the said events may vary widely based on the specific occasion involved. Abrupt cancellations or reschedules, and delays may occur due to reasons not within our hold.